Dinner Menu
Our dinner menu changes seasonally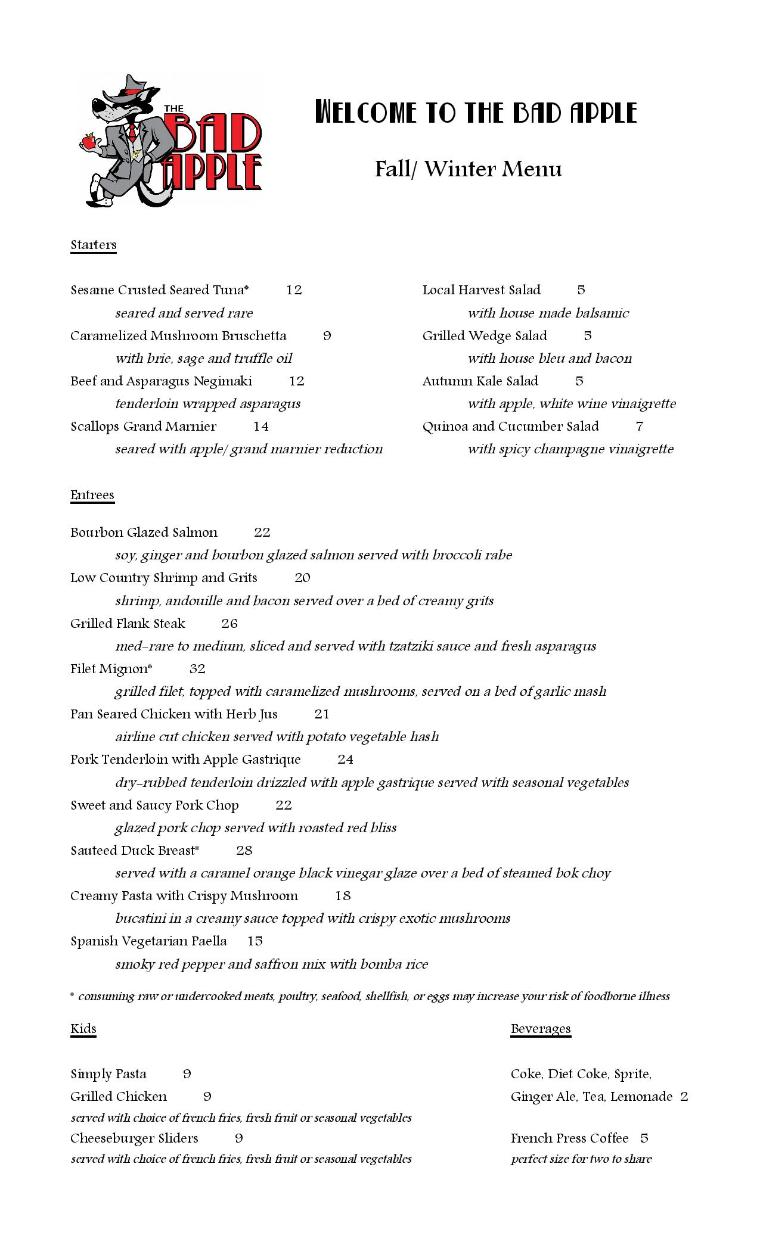 Brunch Menu
Join us for brunch on Sundays 10:30-2:30. Our buffet is $25 per person, with non-alcoholic beverages included, and a rotating menu that includes some of our chefs' favorite foods that we are excited and delighted to share with you!
Beer, Wine and Cocktails
We have gone to great lengths to be able to offer classic cocktails from Virginia's distilleries. We hope you enjoy these spirits, coupled with fresh ingredients, and served the way they were intended. Our beers and wines are also produced right here in the Commonwealth.
© Copyright The Bad Apple