Dinner Menu
Our dinner menu changes seasonally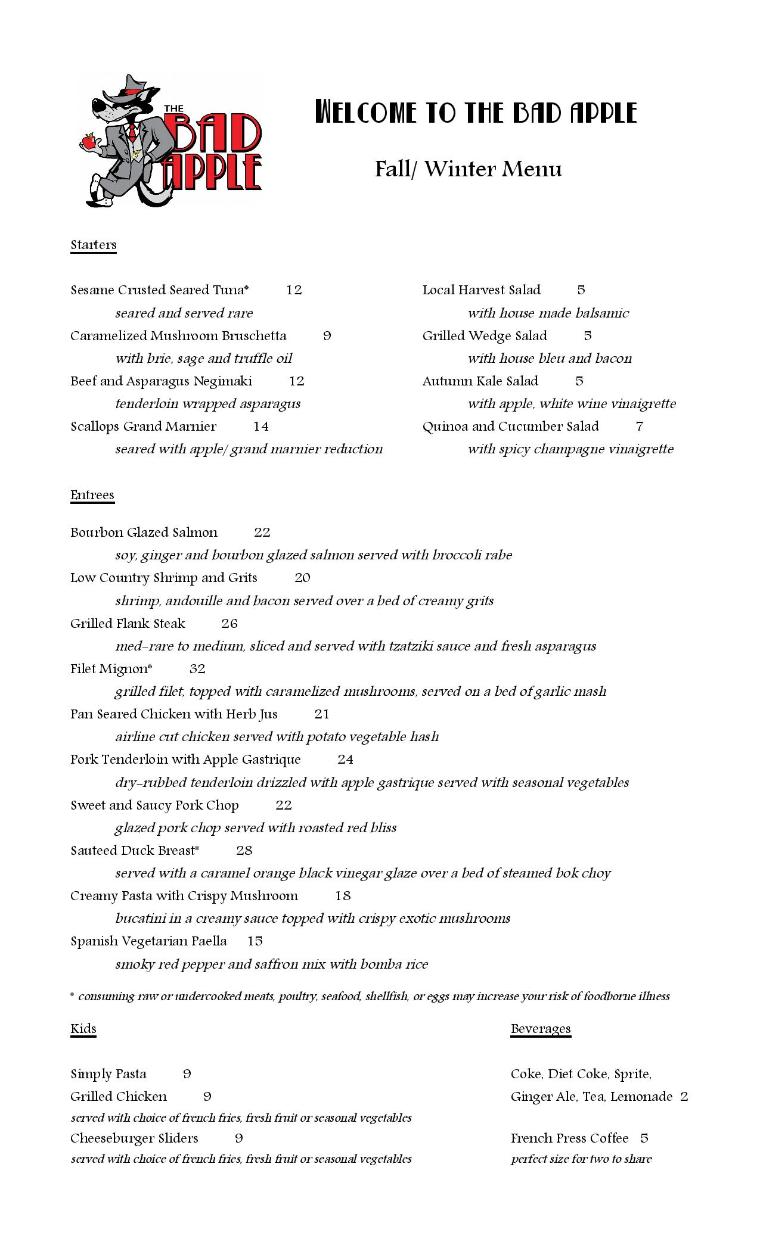 Sunday Night Special
In addition to our regular menu, we will be offering specials exclusive to Sundays.
This Sunday we are offering our Mango Chicken: dry-rubbed grilled chicken, topped with mango salsa, served with asparagus ($16)
Beer, Wine and Cocktails
We have gone to great lengths to be able to offer classic cocktails from Virginia's distilleries. We hope you enjoy these spirits, coupled with fresh ingredients, and served the way they were intended. Our beers and wines are also produced right here in the Commonwealth.
© Copyright The Bad Apple