Unique and Memorable...
We provide the perfect venue; you fill it with the food, music and people you love. Libations desired? You get to bring exactly what you want served, and our experienced bartenders can make you some fantastic Bad Apple cocktails!
A Little Celebration
Our four hour rental is perfect for business meetings/ events, bridal showers, birthday celebrations, or private dinner parties.
Sunday - Thursday: $1000
Friday (available for rehearsal dinners for Saturday weddings): $1200
A Really Big Deal
Our nine hour rental is perfect for wedding receptions and special anniversary events.
Saturday: $3200
Sunday: $2000
Reception AND wedding/ vow-renewal ceremony? Yep, we've got you. We add additional time to the day-of (with spaces for the bridal party to get ready and relax) as well as rehearsal time the day before (for Saturday weddings) or the day-of (for Sunday weddings). Pricing ($400-$800) varies depending on day.
(We also have some pretty special spots we can recommend if you prefer your ceremony off-site.)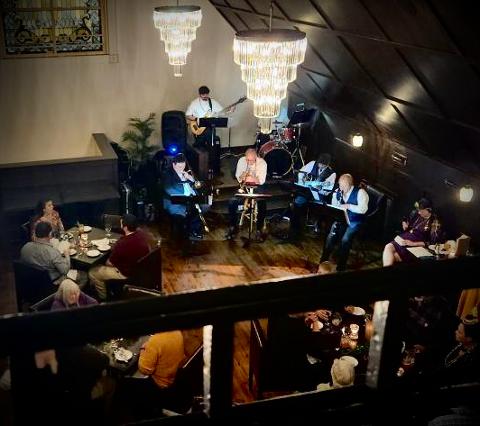 The Bar
We are happy to set up for and serve beer, wine and cocktails at your event. You supply the alcohol for your open bar, and we take care of the rest. For cocktails, we'll share our cocktail menus with you and discuss options. We make the syrups and fresh squeeze the juices for you; you just bring the spirits.
Pricing ($200-$650) varies depending on the size of your party and duration of yourevent.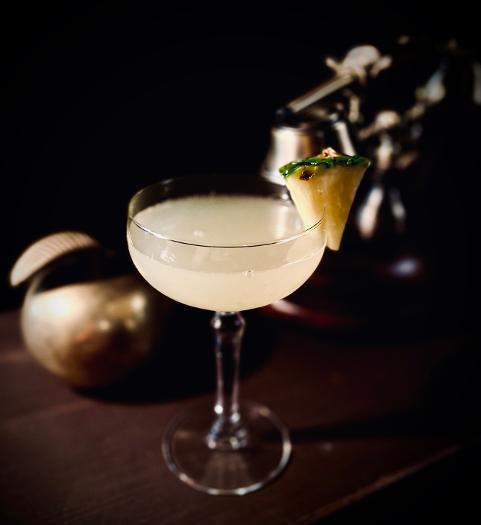 Special touches make a difference...
Fun spaces allow your guests to move and mingle without straying too far.
Our covered entry is perfect for enjoying outside views and photo opportunities during cocktail hour, or anytime throughout the evening (especially at sunset).
Our lobby host a lift to the main area for guests with mobility concerns, as well as two very large restrooms (complete with freshly laundered individual hand towels).
Our main floor, with hardwood floors, chandeliers, separate bar area, restaurant quality tables that don't require covers, and supremely comfortable chairs is perfect for dining, dancing and relaxing.
Our loft, overlooking the main floor, provides guests with an opportunity to escape the crowd while not missing the party below.
© Copyright The Bad Apple