Special Events
We love a party as much (ok, maybe even more) than the next guy! We look forward to throwing one again . Stay tuned...
Groups:
We welcome small groups here. Please be sure to make a reservation ahead of time to let us know how many will be in your party. If that number changes, please let us know as soon as you know. For groups over 12, we do require a deposit which we are happy to credit toward your meal.
Private Parties:
We do not close our restaurant (Thursdays - Sundays) for private parties (and we don't have a private room). If you'd like something private on a Thursday - Sunday evening, check out HARVEST at Mountain Lake or THE PALISADES.
And consider coming out for one of our parties in the future! Like us on FACEBOOK to get the skinny on what's happening here.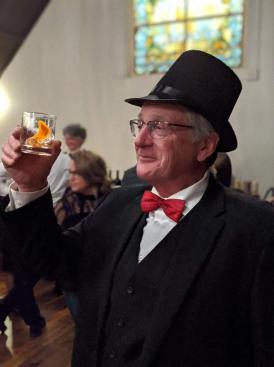 © Copyright The Bad Apple